How to Install Liferay 6.2 Tomcat on Cloud with CentOS
|
This tutorial will guide you how to install Liferay 6.2 Tomcat on CentOS 64Bit. I will be using eApps  as there is pre-configured installation available.
1. First create a cloud with eApps with configuration suitable as per your application.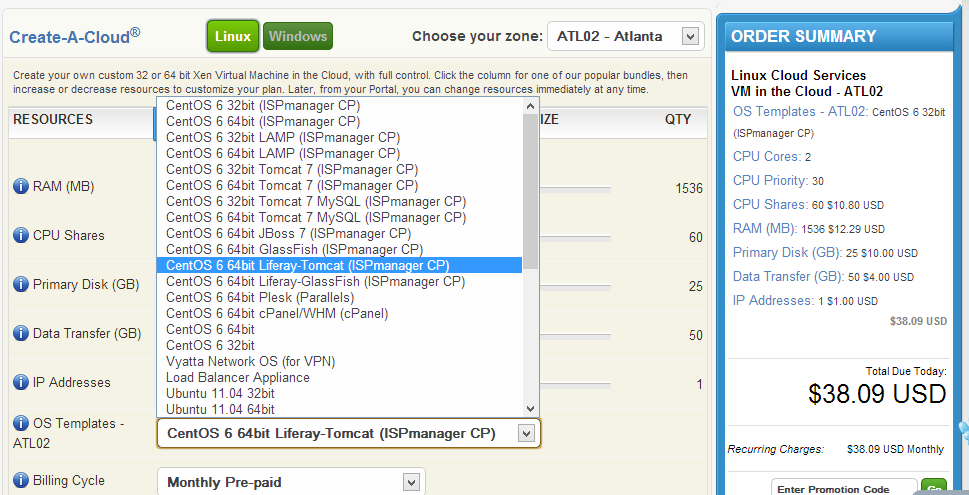 You can select Liferay Tomcat or Liferay 6.2 with Glass Fish.
2. Once you select your VM configuration go to Domain name selection VM login details. Once payment done and VM is ready you will get confirmation mail with login details.
Once you loging to control panel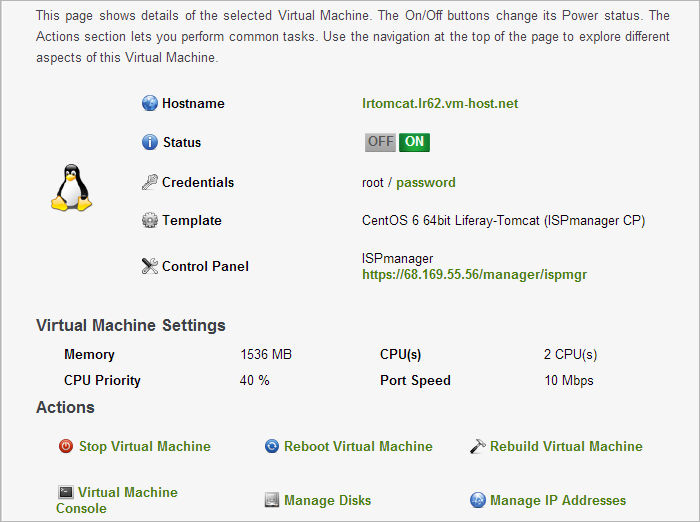 3. Login to your ISPmanager , URL will be given on VM details.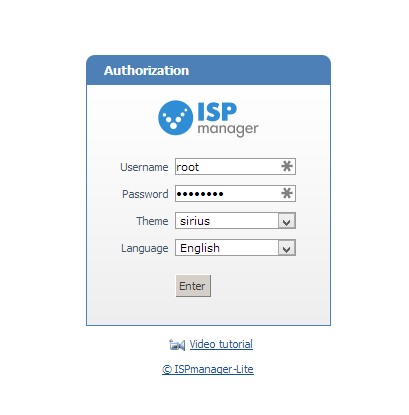 As we already selected the Liferay Tomcat Template , just need to confirm that Liferay -Tomcat service is started.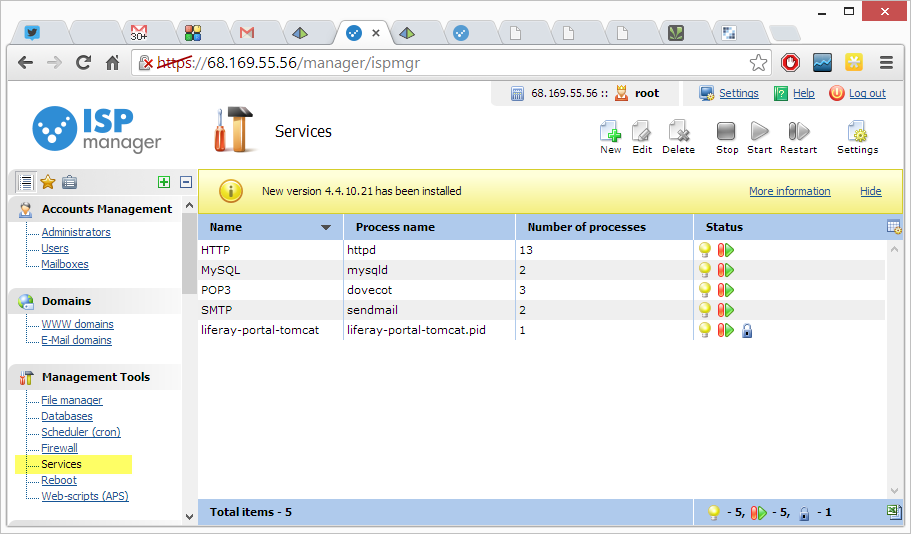 4. If the service is started go to your assigned IP and add port 8080 like http://68.169.55.56:8080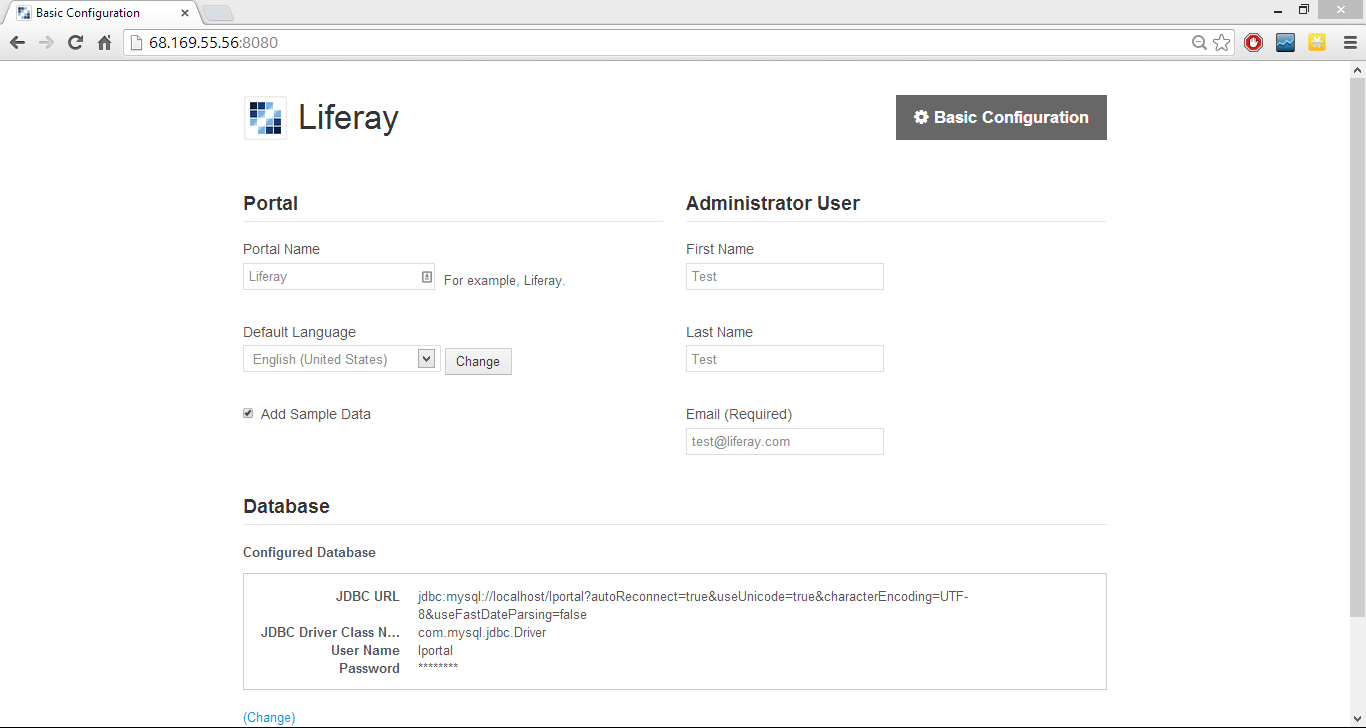 Add basic configuration details , Note that there is already mysql database is created for this instance. Once you click Finish it will take couples of minuets to complete the configuration.
5. Once password and security Question is set you will able to view your installation of Liferay 6.2 with Tomcat.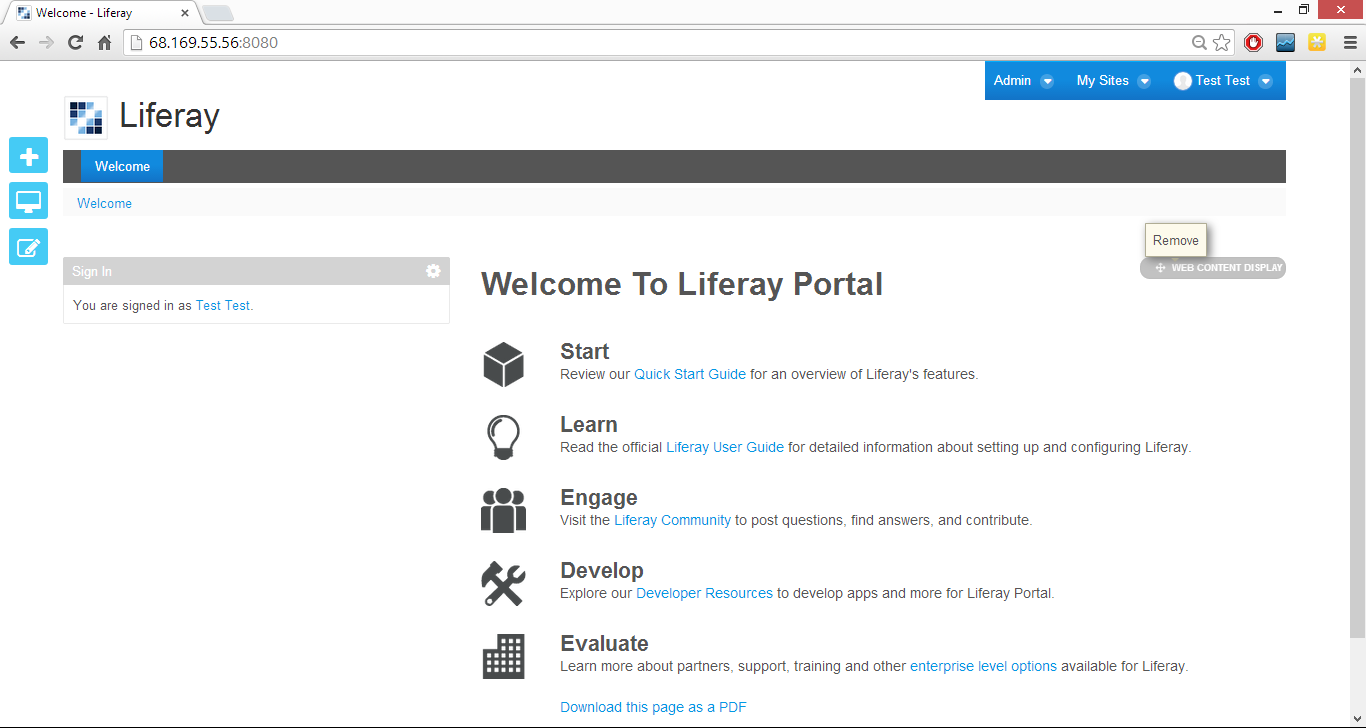 In few simple steps we can install latest liferay with tomcat bundle.
Coming up next 
Install private plugin/theme (not via marketplace) to Liferay 6.2 for updates subscribe to mailing list.